Project implementation includes total project management by the best qualified employees of IPAQS.
Comprehensive knowledge about consulting and management as well as supervision over individual stages of project implementation combined with advanced knowledge about the railway industry will allow us to offer you comprehensive support for each project.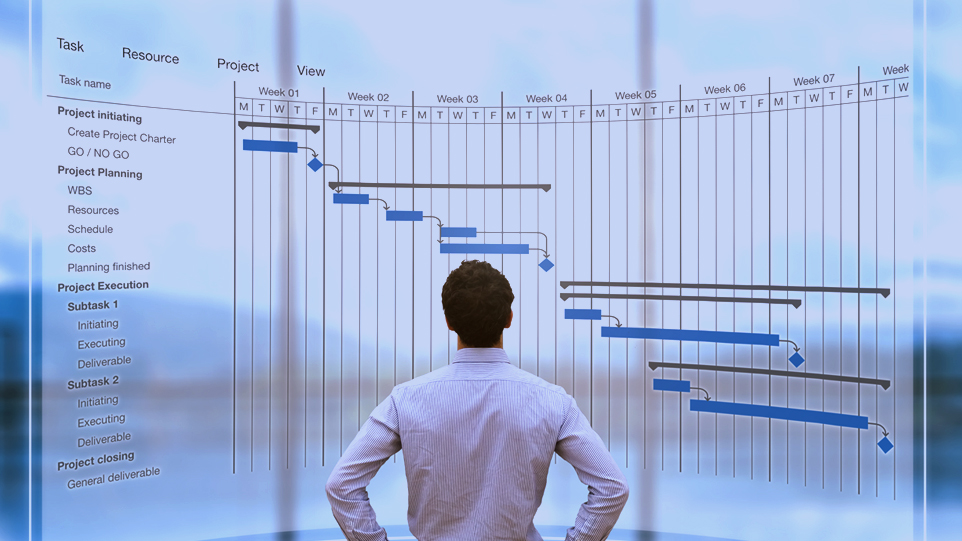 We will lead your project in three stages:
Project planning

Project control

The final stage of the project

Project planning
We will create or develop an existing technical specification. We will determine the work schedule, work out the budget, financial plan, scope and duration of the project. We will carry out a risk analysis process to work on reducing adverse effects at subsequent stages of the project. At this stage, we find potential suppliers and settle the possible terms of cooperation in order to be able to start work as soon as possible when we decide to implement the project.

We will present you specific operational practices, providing alternative solution scenarios and requirements specifications in that lifetime knowledge of the industry. We will designate evaluative project elements and milestones, i.e. the most important control events cresting individual stages of implementation.
Project control
Supervision over the quality, budget and schedule of work undertaken so far. We will develop possible corrective actions and ensure their implementation by tracking such project parameters as timeliness, quality of implementation or costs incurred. We will also assess the progress of work.
The final stage of the project

Project closing phase and comparative assessment of project results with the assumed plan. Creating a final report containing the most important information about the completed project along with the analysis of weaknesses and cost calculation. Handover project implementation effects.
---
Do you have any questions?
Contact us using the contact form.